Intelligent Mobile Training for the Construction Industry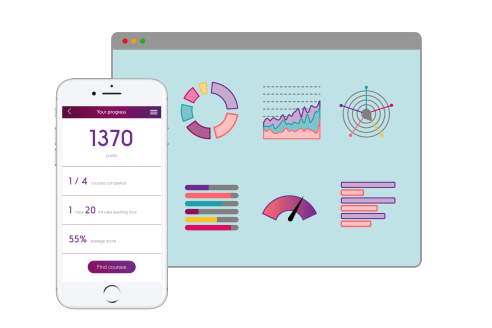 Blog by Stephen Hinde, Community Manager for Ufi VocTech Trust
The Ufi-supported project's aim was to develop and test an interactive mobile-first solution for learning in the construction industry.
Acadmi, whose platform allows training providers and employers to build their own interactive content, were supported with a grant in 2018 from VocTech Seed which offers up to £50,000 for early-stage ideas in need of more development.
The project's aim was to deliver a training solution that has media-rich, gamified bite-sized content, tailored to individual learner needs.
The project took components from Acadmi's current B2B/SaaS platform to build and test a training app and authoring engine so that employers and training providers can tailor content for their employees.
The app is able to deliver tailored learning content using videos and quizzes, based upon a user's training requirements. The app also accommodates peer-to-peer assignments and user-generated learning content.
During the project, Acadmi observed a 31% increase in the retention of content, compared to when the same content was delivered in a face to face setting.
Users of the platform rated the learning experience better than physical courses and other online e-learning modules taken in the past.
Reflecting on the project, Arjun Chatterji, Founder and CEO of Acadmi said:
Ufi's project management during the development of our construction industry project allowed us to get to a marketable state reasonably quickly. We achieved this thanks to Ufi's continual expectations of testing and engagement with employers - activities which resulted in a breadth of input and feedback.

The extra enrichment offered to us throughout has also been valuable. Being part of a cohort meant we could work alongside other projects who were at the same stage of their journey as ourselves - albeit working on different innovations.
---
The longer-term aim is to create a marketplace of content from a curated network of training providers, public bodies, and employers – so that employees can access a library of high quality interactive learning content.
The VocTech Seed Grant Programme offers £15,000 to £50,000 for the develop of early-stage ideas in need of further development. As with all project's we fund, ideas need to use digital technology in innovate ways to give people skills for work.
To keep up to date with future funding opportunities and to hear more stories from companies and projects we've supported, sign up to receive our Community Newsletter and connect with us on LinkedIn and Twitter.